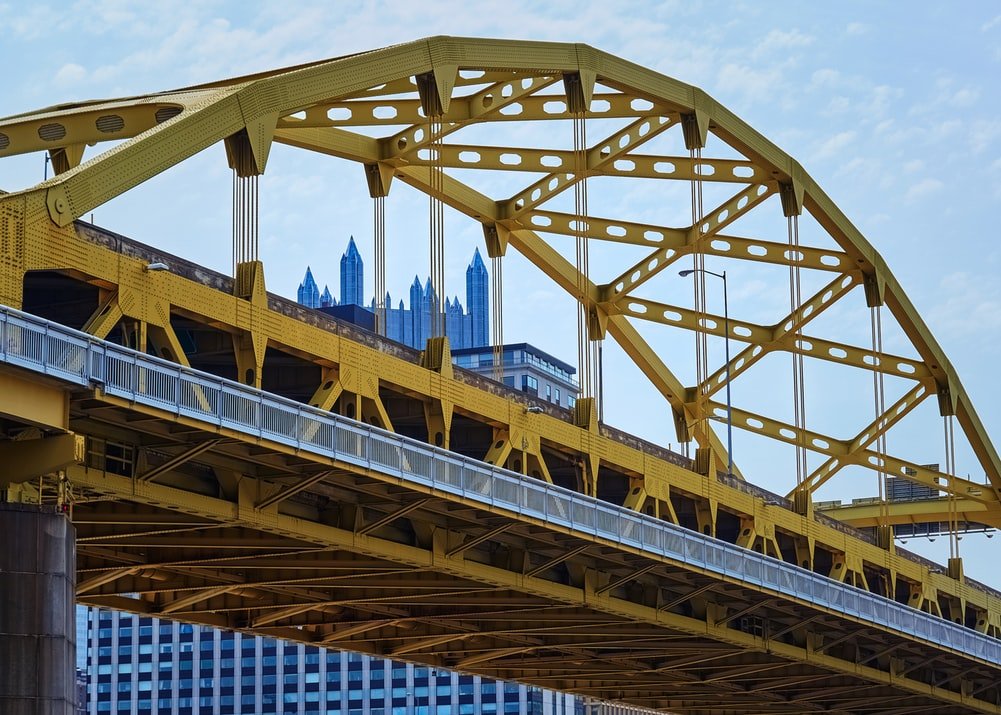 Do you have UPMC health insurance, or Highmark health insurance? Once, this question was relatively simple. These days, however, many of us know firsthand that health insurance in Pittsburgh is anything but simple.
Earlier this year, all eyes in the Pittsburgh area were on two major insurance groups: UPMC and Highmark. At the time, a huge contractual deadline between the two companies was approaching. And without a new UPMC-Highmark agreement, 11 UPMC hospitals and affiliated doctors in the Pittsburgh area (as well as in Erie) would have become "out of network" for people with Blue Cross Blue Shield insurance cards.
Fortunately, in June of 2019, an agreement was reached to maintain many Highmark insurance members' in-network access to UPMC doctors for the next 10 years. With the updated deal in place, many Highmark members would continue to have access to any UPMC doctors and hospitals they relied on for healthcare.
For many patients, however, the newly inked deal did not mark the end of their care journey - and our team at Everett and Hurite saw just how strong the community's concerns remained.
The Changed Deal Still Created Cracks In Coverage
While the new UPMC-Highmark agreement was announced near the end of June, concerns and confusion about insurance were likely to plague patients for months. Learning what was and was not covered under the new UPMC-Highmark agreement was a potentially lengthy process. Anyone who uses insurance will tell you that it's all about the specifics - your specific health issues, your specific doctor (or even a specific facility), and your specific plan. And depending on when a workplace's insurance "year" began (as many begin in July), many people had to potentially learn the ins and outs of a new plan on top of navigating the new landscape created by the agreement.
It was also quickly revealed that some people simply weren't covered by the new deal at all. 90.5 WESA explained that, 'The reality of the new agreement is that a Highmark customer's level of access to UPMC providers, and what they will pay, will vary depending on the type of plan they purchase. For example, Highmark said its lower-cost Community Blue plans will not include UPMC access.'
In fact, depending on which specific insurance plan they were covered by, around 300,000 insurance members did not receive the same level of inclusion in the new agreement as the majority of insurance members. In one story, a Highmark employee discovered that she would no longer be able to see her UPMC doctors starting July 1. 
As if this was bad enough, the agreement announcement was made on June 24th. As a patient seeing UPMC specialists for a number of chronic health problems, the news was devastating, as it forced her to transition her care elsewhere.
Finding Consistent Coverage At Everett And Hurite
Everett and Hurite's team observed the chaos of the healthcare insurance deal right alongside our patients.
"Sadly, the confusion regarding coverage has interrupted continuity of care for patients," Charles J Kent, MD, MMM. says when describing the fallout from the ongoing insurance battle. And the issue of care doesn't just refer to primary care doctors or other commonly recognized specialties.
"Patients with chronic conditions, like age-related macular degeneration and glaucoma to name a few, may not be able to continue care with their eye doctors," according to Dr. Kent. "And it's often hard to establish care with a new provider."
As a result of the updated UPMC-Highmark agreement, Everett and Hurite received a flood of questions from patients looking to transition to the practice. Patients who have used our services for years also contacted us immediately, with one big question: would they lose coverage with us should their insurance change? 
While some questions required a little more research to be sure, the general answer was no - we'd be able to continue to see our patients, whether or not they are covered by UPMC health insurance or Highmark health insurance.
"Fortunately, we are in-network for nearly all Highmark and UPMC products," says Dr. Kent. "So it is very unlikely, especially for those with medicare HMO products."
Providing Eye Care To Pittsburgh For Years To Come
For the Pittsburgh area, the stress of medical insurance coverage may never completely go away. The current agreement between UPMC and Highmark is now set to last 10 years; meaning that we may see headlines and negotiations once again at a later date.
Everett and Hurite, however, pledges to remain as constant a resource as possible to all of our patients, no matter what the landscape of health insurance in Pittsburgh looks like. For over forty years, we have worked hard to provide comprehensive, informative, and exceptional eye care. It's our status as an independent multi-specialty ophthalmic group that helps us deliver on this goal. If you feel that our ophthalmologists and optometrists can help you and your family, we invite you to contact us to schedule a visit.
Still have questions about your insurance coverage? Need help planning payment prior to your visit? You can learn more about coverage acceptance by visiting our website, or by contacting us and/or your insurance Customer Care line.