Skip Main Content
Everett & Hurite Eyecare Specialists
Pittsburgh's Premier Eye Care Specialists Since 1974
Our primary goal has remained steadfast over the last 44+ years: to provide the highest quality, exceptional eye care by the most qualified physicians and staff in a compassionate and caring manner. As an independent multi specialty ophthalmic group consisting of 13 ophthalmologists and 3 optometrists, we strive to make your eye care journey to be a comprehensive, informative and a frustration-free experience. Our physicians and staffs work together to bring patients the best and most comprehensive high quality eye care in over 10 conveniently located offices, throughout the tristate area.
In today's shifting healthcare environment, we recognize the need for personalized and comprehensive eye care for the entire family, and the continuity of care between a patient and doctor is critical to achieving the best possible outcomes. Our experienced ophthalmologists and eye care professionals don't just treat eye problems; they are committed to improving the quality of life of their patients through enhanced vision.
High quality eye care is always our first consideration, regardless of the patient's financial situation. We are dedicated to providing exceptional personal service to everyone who walks through our door. We invite you to tour our web site and discover the ongoing and sustainable tradition of quality eye care. Call or click to schedule your appointment and reclaim your vision today.
Conditions Treated & Services Offered
Our professional and friendly eye care specialists and staffs are qualified to both carry out a range of exams and diagnose developing issues within your eyes. Some of our critical ophthalmic and optometric services include Retina, Glaucoma, Cataracts, Pediatrics, Oculoplastics, Cornea, and Refractions. We use only the most advanced, state-of-the-art diagnostic technology and eye care products available, so we can provide you with the best possible eye care you and your family deserves. From routine testing to more in-depth examinations, we have the knowledge and tools necessary to provide the best eye care guidelines for your individual eye health needs.
Providers Carousel Slide: Omar Abbasi , Suzanne Bellissimo , Edward Chang , Mircea Coca

Providers Carousel Slide: Cara Hauser , Dawn Herzig , Christin Sylvester , Kurt Solomon

Providers Carousel Slide: Pinchas Rosenberg , Pamela Rath , Hall McGee , Srinivas Sai Kondapalli

Providers Carousel Slide: Charles Kent , John Huffman , Anagha Medsinge , Erin Keim
Previous
Next
Not sure which provider to choose? Try using our search tool!
FIND A PROVIDER
We Accept Most Major Insurance Plans Including Highmark and UPMC!
Click Below to View the Full List of Insurances We Accept At Everett & Hurite. If you do not find yours on the list, Please Call Our Office At (412) 288-0858 To Verify Acceptance and Eligibility.







Patient Portal
We are excited to offer you access to your personal health information through our Patient Portal. This portal will allow you to update your medical and surgical history, pharmacy information, and medication list. You will also have access to summaries of your office visits and information about your diagnoses and treatments. Please click on the link below to access the patient portal.
If you need more information, please call one of our offices nearest to you!

Our Credentials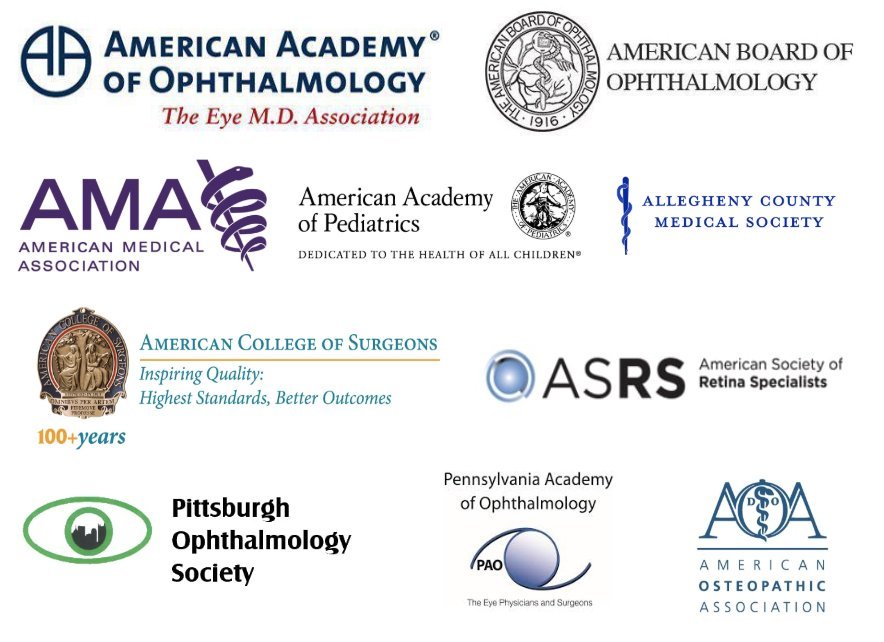 We want to deliver the best quality care possible to our patients, and to continue improving on that promise, we'd love your feedback. Please take a minute to let us know about your recent experience - we would really appreciate it!
Testimonials
Dr. Sylvester goes out of her way to make time for my daughter. It is noticed and appreciated. We love the care she gets from everyone in the office.


Marisa.

Posted On

September 27, 2023

Google

I am always treated with kindness and humor by Dr Abbasi's staff and by Dr Abbasi as well. He never talks down to you but explains everything in a manner where any layperson could understand. I have every confidence that I'm getting the best treatment possible. I not only would recommend Dr Abbas...


Denise.

Posted On

September 26, 2023

Google

The flow is very organized with little waiting, the staff doing the preliminary work prior to physician exam were all very nice.


valerie.

Posted On

September 26, 2023

Google

Friendly, professional, great doctor


Joshua.

Posted On

September 25, 2023

Google

This was my first appointment with Dr Chang since my previous opthamologist left the area. I was very impressed with the thoroughness of the examinations and clear discussion of the options going forward regarding my necessary laser surgery to remove haze from a new lens from previous cataract su...


Craig.

Posted On

September 23, 2023

Google

Dr Kent is the best. Listens to what you say and gives feedback.


Scott.

Posted On

September 22, 2023

Google

Dr. Cocoa is very knowledgeable and found my issue right away and got me the proper treatment. Probably saved my vision what was left and it has improved some. The staff is very friendly and helpful


Anthony.

Posted On

March 17, 2022

Wellness

Hi … it's always a pleasure because you get to review your numbers and my visual field has improved. He explains your stage of glacouma and that is so helpful and humanizing. I have been practicing with all friend some basic how many fingers do I have up and I wonder if that helped! I don't forge...


Onionhead.

Posted On

March 16, 2022

Google

She is a genuine caring doctor! Has knowledge and explains things in detail. I couldn't ask or recommend a better Doctor!!!!!


Dee.

Posted On

March 16, 2022

Google

Absolute excellent care. Professional and friendly staff from the front desk to all of the clinical staff. Dr McGee always explains what my eye problems are and what he is recommending.


Carla.

Posted On

March 15, 2022

Google
Thank you for subscribing!
You will receive important news and updates from our practice directly to your inbox.
Thanks!