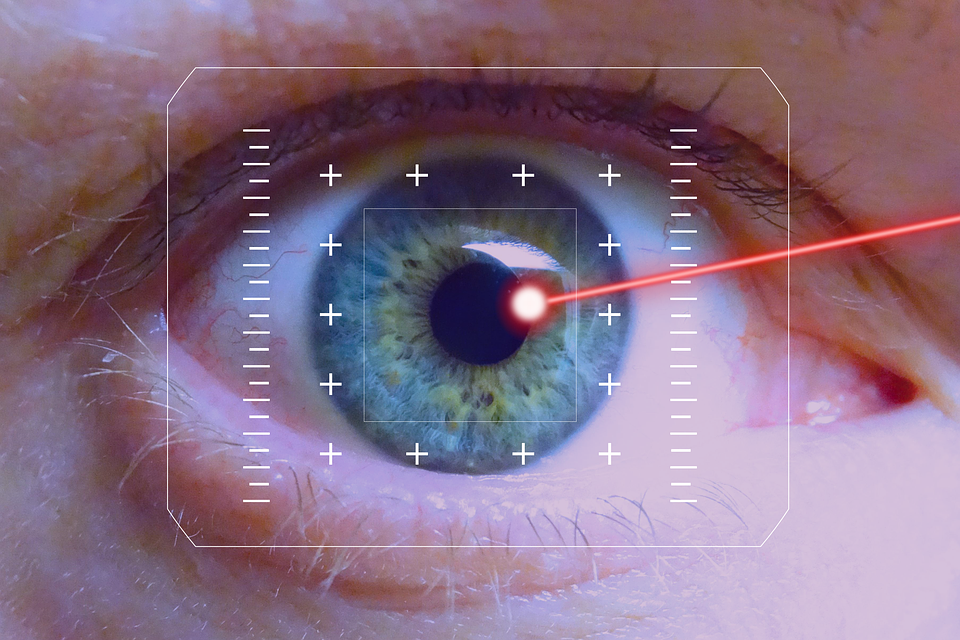 At our various practices, we strive to provide comprehensive eye care that addresses our patients' specific vision needs. For many of our patients, this includes providing guidance on how to best correct their declining vision. There are many reasons you may begin to have trouble seeing the world around you - and in some case, corrective glasses or contact lenses cannot fully make up for that vision loss.
Depending on the type of vision issue you're dealing with, you may begin to consider surgery as a next step in addressing your vision loss. As with any surgery, these procedures can help tremendously - but they can also carry risks and challenges you need to be prepared for, just in case the surgery doesn't go according to plan. With this in mind, our staff routinely discuss surgical needs with our patients, ensuring that they have all the facts they need about how a procedure works, what it entails, and what the risks associated with it are before a patient decides whether or not that procedure is right for their vision needs.
In our experience, we've found that laser surgery in particular requires good counsel and consideration by patients of all ages and backgrounds. Consider, for example, these two common examples of vision correction surgery:
LASIK: LASIK eye surgery is a well-known procedure used to help patients dealing with nearsightedness, farsightedness, and/or astigmatism. LASIK is meant to make patients less dependent on vision aides such as glasses, making the procedure very appealing to those dealing with advanced cases of poor vision. There are, however, drawbacks to consider before undergoing any surgery. While LASIK has been extremely popular since its approval in 2002, recent research indicates that "three months after the participants had LASIK surgery, more than 40 percent of those who did not experience visual symptoms before the surgery reported experiencing one or more new visual symptoms, such as seeing glare or halos around objects." It's also well known that LASIK raises your risk of developing symptoms that range from dry eye, to new or additional astigmatism, to vision loss.
Cataract Surgery: Cataract surgery is also a common surgical procedure; by age 80, more than half of all Americans either have a cataract or have had cataract surgery. As a result, 1.5 million cataract surgeries are performed annually in the U.S. Traditional cataract surgery does not include a laser, though it is safe and extremely effective. In the past decade, however, laser cataract surgery has also become a popular option. This type of procedure is very similar to traditional cataract surgery - but a laser is used to break up a patient's cataracts. Just like with LASIK, surgery, however, there are pros and cons to consider before undergoing a laser-based surgery. For example, some research indicates that laser cataract surgery could be safer if laser pretreatments are used to "soften" cataracts before surgery. Some industry leaders, however, feel that the benefits of laser cataract surgery do not outweigh the risks and even financial cost associated with them. And in both cases, there are risks to consider, which include an increased chance of retinal detachment, a secondary cataract, or the development of glaucoma.
These are only two examples of surgeries offered at Everett and Hurite. As you can see, even these two commonplace procedures come with their own set of pros and cons, which need to be considered carefully before they're performed. Laser surgeries can be a powerful vision aide, but they can also create problems in the wrong circumstances.
Because of this, talking to a highly rated doctor that you trust before undergoing any surgical procedures for vision correction is critical. Our staff carry out conversations that help guide patients like you through their care options every day. If you are considering surgery as a solution for a vision problem, we invite you to contact us and schedule time to meet with one of our doctors, either for a follow-up to a past appointment with us or for a second opinion. Let us help ensure that your future is as clear as possible - and that the care you select is the best one for your health needs.