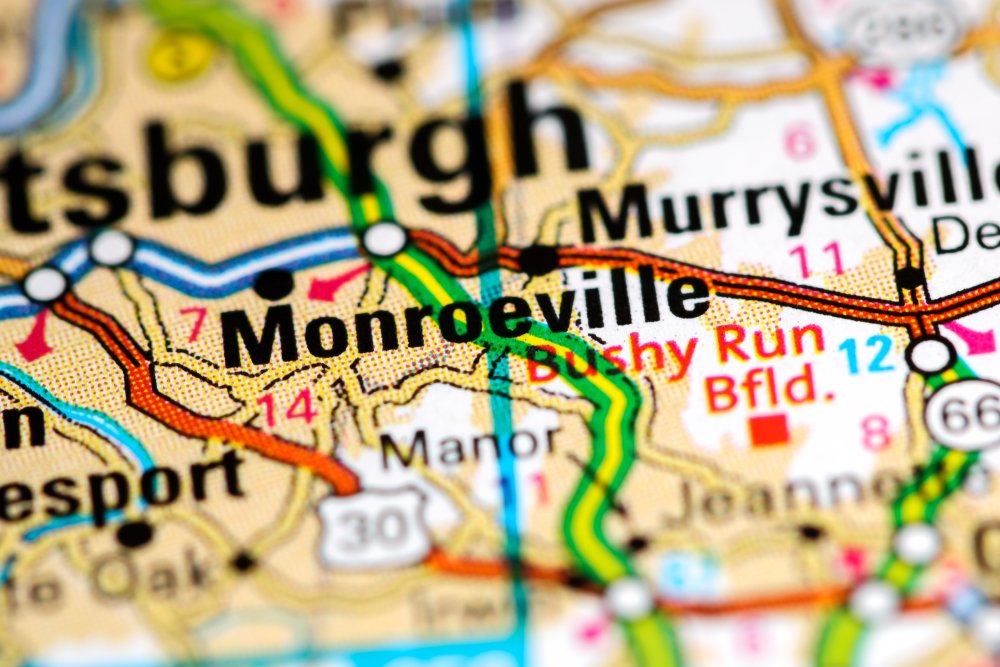 At Everett & Hurite, our team of expert eye care professionals is proud to offer top-notch care to our patients. With a network of well-established locations across Pittsburgh, PA, as well as in Steubenville, OH and Weirton, WV, our board-certified ophthalmologists and optometrists are dedicated to providing personalized care for all your vision needs.
One of our offices is nestled in the heart of Monroeville, PA. Located on Penn Center Boulevard, this convenient location allows us to serve patients from all over the Pittsburgh area. Our skilled and experienced team at Everett & Hurite offers a comprehensive range of services, from routine eye exams to glaucoma treatment and cataract surgery.
At Everett & Hurite, we believe in a patient-centric approach, tailoring our services to meet each individual's unique needs and circumstances. With cutting-edge technology at our fingertips, we ensure accurate diagnosis and effective treatment plans.
In this month's blog post, join us as we take a closer look at our Monroeville location and the committed team of professionals that make Everett & Hurite your go-to for eye care. Whether you're seeking routine check-ups or specialized eye care services, our Monroeville location is fully equipped to ensure a comprehensive, patient-centric approach to your eye health.
Experienced Ophthalmologists in Monroeville, PA
Each member of our Monroeville team is board-certified and brings along a wealth of knowledge and expertise in various areas of eye care. With extensive training and years of experience, our ophthalmologists provide top-notch care for a wide range of eye conditions. Moreover, we are always up-to-date with the latest advancements in the field, ensuring that our patients receive the best possible treatment.
At Everett & Hurite, we take pride in the skill and dedication of our team, which is undeniably a cornerstone of the comprehensive, high-quality care we provide at our Monroeville location.
Comprehensive Eye Care Services
At our Monroeville office, we offer a comprehensive suite of eye care services to meet all of your needs. Whether you just need a routine eye exam and new contact lenses or you're seeking treatment for an eye disease, our experienced team of eye doctors is here to provide you with the highest quality care.
Our routine eye services include
Comprehensive eye exam: Our eye doctors are highly trained and experienced in performing comprehensive eye exams to assess your overall eye health. These routine eye exams produce a detailed evaluation of the eyes and are more in-depth than the vision screenings you may have at your regular check-ups. During these exams, your eye doctor will evaluate your visual acuity, test for common eye conditions such as glaucoma and cataracts, and make recommendations for any necessary treatment.
Glasses and contact lens prescriptions: If you need corrective lenses, our eye doctors can provide you with a prescription. We offer a wide selection of frames and contact lenses to fit your unique style and needs.
Our eye doctors can also treat a wide variety of eye diseases and conditions using specialized techniques and treatments. Some of our specialties include:
Glaucoma: As glaucoma specialists, Dr. Abbasi and Dr. Chang can diagnose and treat all types of glaucoma using the latest techniques and technology. Both have extensive experience with laser treatment for glaucoma, including argon and selective laser trabeculoplasty (ALT and SLT) and endocyclophotocoagulation (ECP).
Cataracts: Dr. Chang and Dr. Kent are experienced in cataract surgery, offering advanced options for optimal results.
Strabismus: Dr. Herzig, as a pediatric ophthalmologist, is skilled in treating strabismus, or 'crossed eyes,' in both children and adults. She also treats other common pediatric conditions, including blocked tear ducts.
Retinal diseases: Dr. Rosenberg and Dr. Rath are experts in treating retinal diseases such as age-related macular degeneration, diabetic retinopathy, and inherited retinal conditions.
Intraocular tumors: Dr. Rath and Dr. Kent both have specialized training in treating tumors of the eye and surrounding tissues.
Oculoplastics: Dr. Kent has expertise in treating conditions affecting the eyelids and eye sockets, as well as cosmetic facial rejuvenation using surgical and non-surgical techniques.
Schedule Your Eye Exam in Monroeville Today!
Don't put off your eye health! Our experienced team in Monroeville is here to provide you with the best possible eye care for your individual needs. Contact us today to schedule an appointment with one of our skilled eye doctors and take the first step towards better vision.
Our Everett & Hurite team is dedicated to helping you maintain your eye health, providing the best possible vision care, and offering the most up-to-date treatments and technologies available. Schedule your next appointment online today; we look forward to seeing you soon!